Cooling solutions based on solar heating
In sub-Saharan Africa, there is a great demand for cooling solutions. Many people live without stable energy, and therefore, lack the possibility of stable cooling. This means that more than 470 million people in poor areas are without access to safe food and medicine. About 37 percent of food is wasted due to a lack of refrigeration. Farmers and other primary producers lack cooling systems for their products. This means that there is a decrease in income of at least 15 percent for primary producers.
In general, there is a need for integrated refrigeration value chains that can preserve perishable foods from production sites to the market. This PIVØ project is based on experience with an ice production system that has been under development for 20 years. The system consists of solar panels that accumulate energy from the sun, driving a cooling system that generates ice. But there is still a lack of research into the composition of the right components. It is also important to study what the market demands so that a cheap, simple, and robust production of ice and cooling systems can be developed
Facts:
Fresh fish stored at zero degrees can last up to 10 days – whereas fish at 30 degrees only stay fresh for a few hours.
Mango can be stored for two to three weeks at 13 degrees, but only for two days at high temperatures.
This is a PIVØ-project (Partnershipdriven innovation for emerging markets in East Africa"), supported by The European Regional Development Fund.
Dansk Solcelle
AAU – Institute for Energy Technique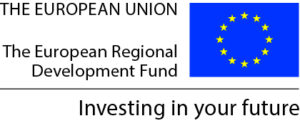 Sådan får du støtte og sparring helt frem til succes på de afrikanske vækstmarkeder
Kommende netværksarrangementer
Se vores successfulde projekter