In November 2021 Access2innovation had a successful delegation trip to Uganda and Tanzania. The 10 members of the trip all had an individual program with relevant meetings with local experts and authorities.
Enjoy photos from the trip under here.
Contact Henrik Anker-Ladefoged på hal@access2innovation.com if you want to hear more about our next tour to the emerging African markets.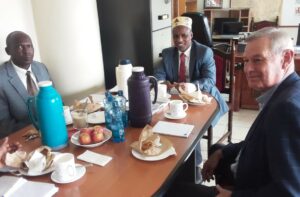 Henrik Anker-Ladefoged from Access2innovation meets director Lifestock (in the middle) and Bishar Fille Elmi in Kenya.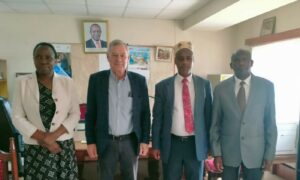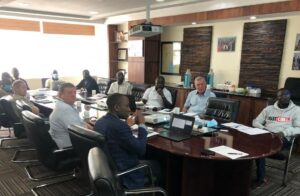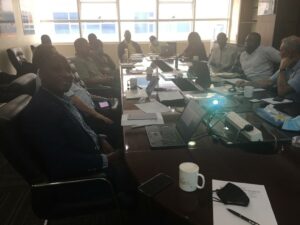 Meeting with aBi Trust in Kampala.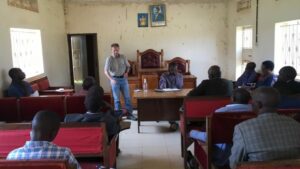 Peter Østergaard is teaching general management.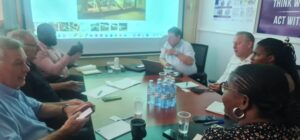 Meeting in Uganda about our DMDP-project.
Read more about the DMDP project here.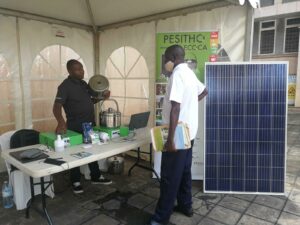 Pesitho was exhibiting in Uganda.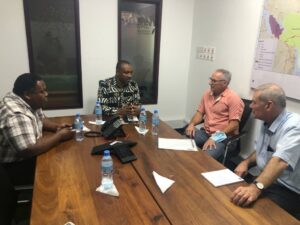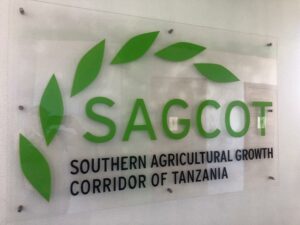 Meeting SAGCOT in Tanzania.