Schoolkitchens with solarpower
Danish solarkitchens offers an alternative to deforestation
In large parts of East Africa, food in school is still being cooked on open fires and schools are therefore spending a lot of money on buying wood.
Wood has become a scarce resource in much of East Africa and several UN organizations and NGO's are therefore looking for alternative solutions to avoid deforestation.
In an effort to meet the need for alternative ways of preparing food, Pesitho has developed a solar powered micro kitchen, designed for families in refugee camps.
There have been several inquiries for Pesitho to develop a version of the micro kitchen for use in schools. Pesitho therefore considers it an interesting opportunity to expand and develop a market that compliments the current focus on families and as a potential opportunity to increase the customer base in East Africa.
This is a PIVØ-project (Partnershipdriven innovation for emerging markets in East Africa"), supported by The European Regional Development Fund.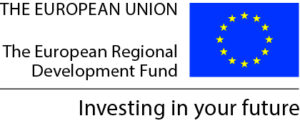 Bering consult
Get support and sparring from idea to successful business on emerging markets in Africa