Effective pasteurization with UV – light
Traditional pasteurization systems work by heating the liquid between 70 and 90 degrees, and then cooling it down again. Instead, Lyras has developed a plant that can cold pasteurize with the help of UV light.
The method requires both lower energy and water consumption, compared to current pasteurization plants, which results in energy savings of 90 % compared to current pasteurization methods.
The treatment is gentler, which allows the milk to maintain more vitamins and proteins. At the same time, cold pasteurization kills more bacteria, which means longer shelf life and lower health risks for consumers.
The system occupies less space and use far less energy, and therefore, it is also possible for small communities in developing countries to utilize the technology.
This is a PIVØ-project (Partnershipdriven innovation for emerging markets in East Africa"), supported by The European Regional Development Fund.
Nielsminde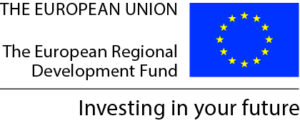 Get support and sparring from idea to successful business on emerging markets in Africa