Utilization of residual from cashew nut production in Tanzania
85 percent of the cashew nuts exported from Tanzania are shelled. The shell makes up 75 percent of the plucked nut, so the production provides large amounts of organic residual material. Recycling cashew nut residual can be used to produce an oil that can become an ingredient in the production of biodiesel.
However, collecting the residues and plant waste is a major challenge, as the local farmers involved in the production generally do not cooperate.
This PIVØ project is therefore investigating various ways of upgrading the value chain, so that the opportunity is created to recycling cashew nut residual.
This is a PIVØ-project (Partnershipdriven innovation for emerging markets in East Africa"), supported by The European Regional Development Fund.
Out-Growers APS
Maskinfabrikken Reka A/S
Unibrain IVS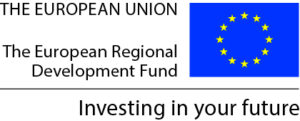 Sådan får du støtte og sparring helt frem til succes på de afrikanske vækstmarkeder
Kommende netværksarrangementer
Se vores successfulde projekter