Low-cost Housing in AFrica 
Low-cost housing solutions for people in Africa
The population in Africa is growing rapidly, and the need for healthcare services and safe living environments is increasing. Due to the prevailing health and living situation, it is believed that many more Africans will need health clinics and hospitals, as well as low-cost housing in a safe environment. In this project, Globe Housing Advertisement's idea is to develop a simple and cost-effective way to produce and distribute customized and ready-made housing solutions for the healthcare system as well as affordable housing for people in Africa.
The market for affordable housing
When entering the Kenyan markets, the focus will initially be schools, health clinics, hospitals for the population in Kalobei Camp, which currently has a population of approximately 200,000 people. The idea is to support the fulfillment of the government target plan of building 500,000 low-cost housing in the next five years. The target group will be low- and middle-income segments which account for an estimated 30 % of the population.
Read more here (in Danish).
This is a PIVØ-project (Partnershipdriven innovation for emerging markets in East Africa"), supported by The European Regional Development Fund.
Globe Housing Aps
Danmark Tekniske Universitet (DTU)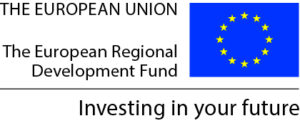 Sådan får du støtte og sparring helt frem til succes på de afrikanske vækstmarkeder
Kommende netværksarrangementer
Se vores successfulde projekter