Decreasing waste of food with cooling
More than half of the crops harvested in East Africa are wasted due to poor cooling and storage conditions. The problem is found especially in rural areas where 70-80 % of the population lives.
The purpose of the Green Agro Cooling Chain is to develop small cooling units that allow the farms to store and process products after harvest, before being transported to the market.
The cooling chain consists of simple, mobile collection sites, where crops are protected from the sun and kept cool, before being moved to larger cooling facilities, where they are sorted, packaged and stored, until they are distributed.
If current population growth continues, it means that food production will increase 70 % by 2050. There is great potential in meeting this demand in Africa by reducing waste, as is intended with the cooling units.
This is a PIVØ-project (Partnershipdriven innovation for emerging markets in East Africa"), supported by The European Regional Development Fund.
AROS Teknik
Technical University of Denmark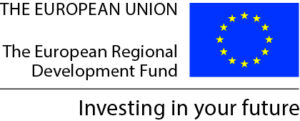 Get support and sparring from idea to successful business on emerging markets in Africa