Simple and reliable water pump
One of the biggest problems with existing water pump systems in Africa is that they are expensive, often breaks within a short period of time, and that they are rarely being repaired when they break.
The Water by Sun water pump is a simple and reliable water pump system, based on a new technology that is affordable, wear-resistant, requires a minimum of maintenance and which is made of easily accessible components. Hence, above mentioned challenges with current pump systems is incorporated in the water pump system design and in an effort to meet the high demand for affordable and long-lasting pump solutions.
The pump is powered by steam, which is produced by utilizing concentrated solar power. By utilizing thermal energy from the sun, it can generate water steam in a unique system, that in this way, can get groundwater to the surface.
This is a PIVØ-project (Partnershipdriven innovation for emerging markets in East Africa"), supported by The European Regional Development Fund.
Read more about PIVØ-projects.
Water By Sun
CC Consult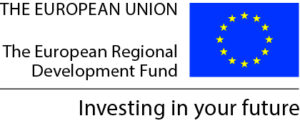 Get support and sparring from idea to successful business on emerging markets in Africa