Optimization of solar power plants
Cheaper electricity for african consumers
Danish Sun Energy and partners decided to research the possibility of developing a larger mini grid with a capacity of +250 kW, as an alternative to the common ones in the size of 5-25 kW.
The expectations are that larger mini grids are easier to finance, based on the assumption that investors are more interested in engaging in fewer large investments instead of several smaller ones. In this way, it becomes possible to produce electricity at a far lower price for the consumers.
Developing a plant like this enables the cost of electricity to decrease at least 10 times the cost of power produced by smaller mini grids.
Additionally, the smaller mini grids are always subsidised in order to enable the consumers to afford it.
Opposite to the small grids, that are not able to run air-conditioners, industries or season-based use, the larger ones can do this due to greater capacity.
This is a PIVØ-project (Partnershipdriven innovation for emerging markets in East Africa"), supported by The European Regional Development Fund.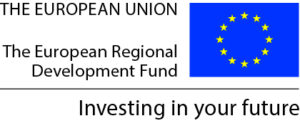 Tilm Management
Sun 21
Advice4U2
Get support and sparring from idea to successful business on emerging markets in Africa