Impact investing with Access2Innovation
We are at the moment establishing a financial platform where it will be possible to invest in loans.
Here you can support innovative, Danish companies that are ready to enter the growing African growth markets. Their products and services will make a difference for the better, for example, in relation to the environment, climate or social conditions.
Read five good examples below.
Are you interested in impact investing? Then send an email to info@access2innovation.com and we will keep you in the loop.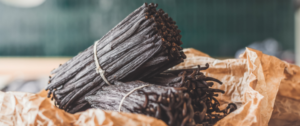 Fair vanilla
Social Vanilla is a small dedicated team of social entrepreneurs. Vanilla is one of the most popular spices in the world, and at times it can be as expensive as silver.
The problem is that the people who work with vanilla do not get much out of the expensive item themselves. That is why Social Vanilla works closely with the Forests of the World to develop a farmer-oriented training program. Transparency in the value chain is one of the fundamental values ​​of the project.
Social Vanilla's partnerships are always based on responsibility and as a customer of theirs, you can always find out how your vanilla was grown, who grew it and what price they received for it.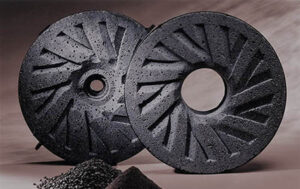 Better nutritional value and greater yield
Engsko – Sustainable Milling Systems specializes in the production and sale of grinding mills, millstones, grinding mill plants and related food equipment. It is a sustainable technology developed for low-tech markets and humanitarian purposes, such as for small farmers, village communities, cooperatives, children and refugees.
ENGSKO's mills provide flour with better nutritional value and thus increase the value of locally grown wheat, teff, millet, quinoa and sorghum.
High nutritional value and simple operation are the key words. ENGSKO has already installed turbines in companies in East Africa, but now offers, as something new, turbines for cooperatives.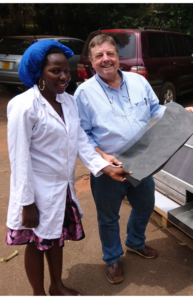 Sun drying extends shelf life
SolarVenti – Solar drying units has developed a simple and inexpensive sun-drying system which, with the help of heat from the sun, makes it possible to produce nutritious and long-lasting food from fruit that could otherwise end up as a waste due to short shelf life.
"Waste and poor quality products have long been a major challenge in African food production. SolarVenti's plant contributes with significantly better products and higher volume than before, " says Henrik Anker-Ladefoged, Access2innovation.
The method is already used at the farmer level, but there is a need for larger cooperatives, which have greater ability to pay, to also have access to the same type of technology. Based on this need, SolarVenti is in the process of developing a drying plant on a larger scale.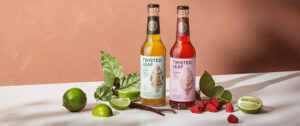 Drink with a clear conscience
Twisted Leaf  supports some of the world's most vulnerable farmers in Kenya. Coffee leaves are usually discarded and burned after the farmers prune their coffee trees throughout the year.
By using the coffee leaves – a natural residual product of coffee cultivation – a new and much-needed crop and source of income is established, which creates local jobs, stable income and better living conditions for small farms and their families in Kenya. The coffee leaf is a distinctive food ingredient because it has rich amounts of antioxidants, very few bitter substances and natural caffeine. It provides beverages that are naturally refreshing due to natural caffeine and which have an incredibly mouth-watering dry body due to the tannins in the leaf.
Twisted Leaf now has 37 smaller family coffee farms that supply the leaves. Two local employees handle payment to the farmers, quality assurance of the leaves and balancing and the logistical export setup.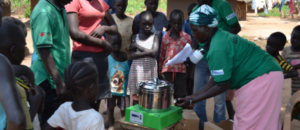 Solar-powered hobs
Pesitho is a Danish start-up company consisting of engineers, anthropologists and human rights experts. Their goal is to give the most vulnerable in the world access to healthy and sustainable cooking.
That is why they have developed our ECOCA cookstove; a solar-powered hob as well as pot, specially developed for families in refugee camps and areas without access to electricity. ECOCA is a sustainable alternative to the use of firewood and charcoal for cooking, which are still the most common methods of cooking in refugee camps.
ECOCA is a solution to a large part of the problems that women in particular face when it comes to daily cooking. These include a range of health and safety aspects, as well as long, hard and dangerous trips for collecting firewood, and toxic fumes that occur when using firewood and charcoal.