Access2innovation's CEO, Karin Elisabeth Lind, and program manager, Inge Myrthue, just got back from five intense days in Kenya and Uganda. They travelled to meet with project partners and other stakeholders of importance to access2innovation and to the success of two new projects expected to start in January 2024. The projects will be financed by the Danish Ministry of Foreign Affairs under the Danida Green Business Partnerships.
In Kenya, Inge and Karin facilitated a workshop to finalize the project 'Clean Energy Drinking Water Solutions', which is a partnership between access2innovation and the Danish company 4Life Solutions and Africa's largest women organization Maendeleo ya Wanawake. The project will test different sales and distribution models of the SaWa (Safe Water) solar-purified water solutions. This will create income for women, while reducing the risks of water-borne diseases and GHG emissions from boiling water with firewood; thereby improving livelihoods of poor families.
Replacing boda-bodas with e-bodas
In Uganda, the access2innovation team met with project partners Nexus Green Ltd. and Kjaer Group to complete the design of the joint project 'Green Hub Kampala – E-mobility ecosystem for climate change mitigation and improved livelihoods'. The project will create and validate the productive use case of recycling and replacing old boda-bodas (taxi motorcycles) with e-bodas running on solar energy. The e-mobility ecosystem includes 6 value chains to be tested: material recycling, e-boda distribution and asset financing, charging infrastructure, energy generation and digital support services.  The Green Hub Kampala will result in renewable energy production, CO2 and air pollution reductions, green livelihoods for women and youth and increased incomes for boda drivers.
Inge and Karin also met with a number of other partners, members and stakeholders and bring home exciting conversations, deep insights and lots of ideas to new projects and multistakeholder partnerships.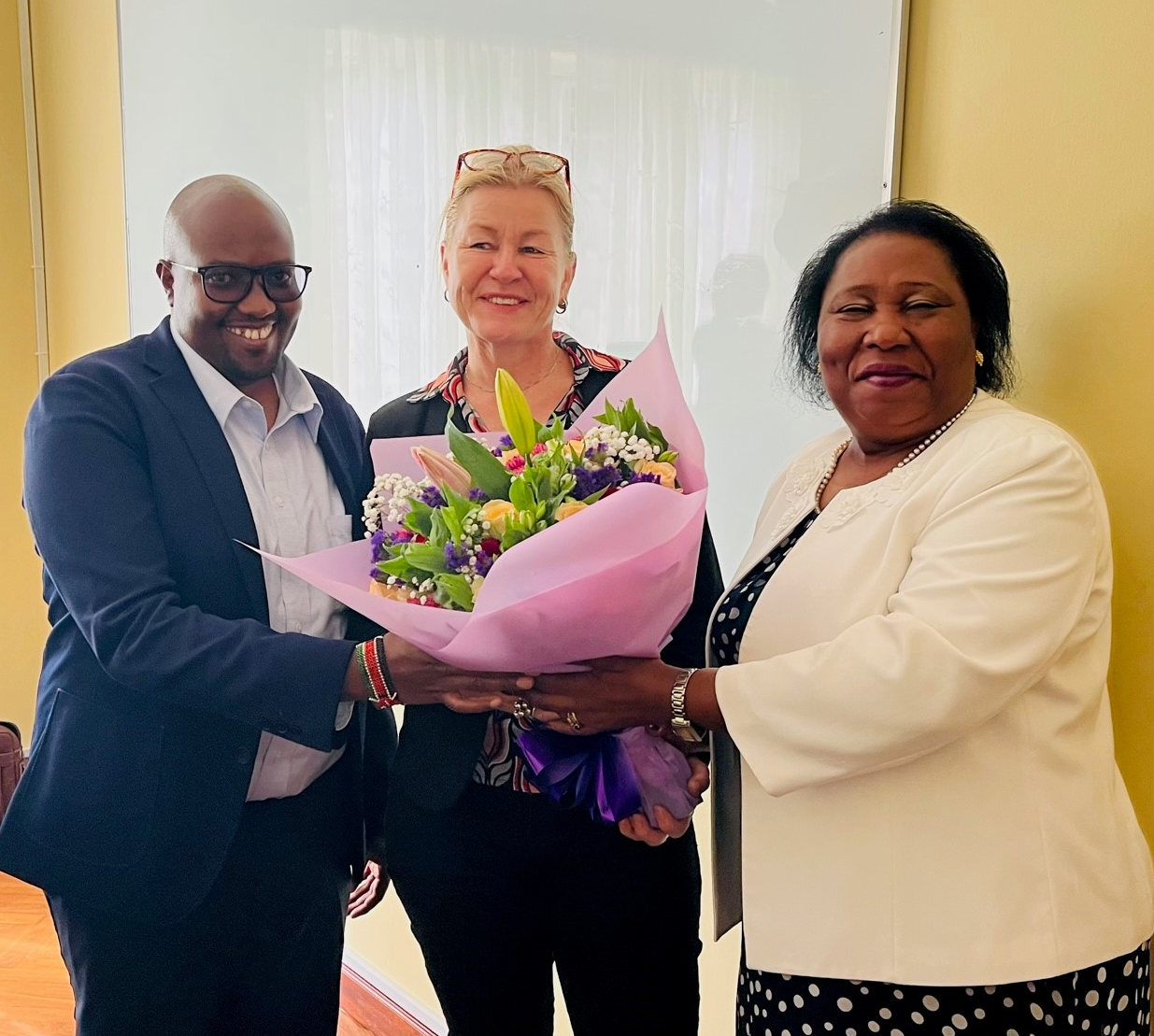 Solomon Muigai Kamau, 4Life Solutions, Uganda, Karin Elisabeth Lind, CEO Access2innovation and Mrs. Rahab Mwikali Muiu, HSC, MYWO National Chairperson, Maendeleo Ya Wanewake.