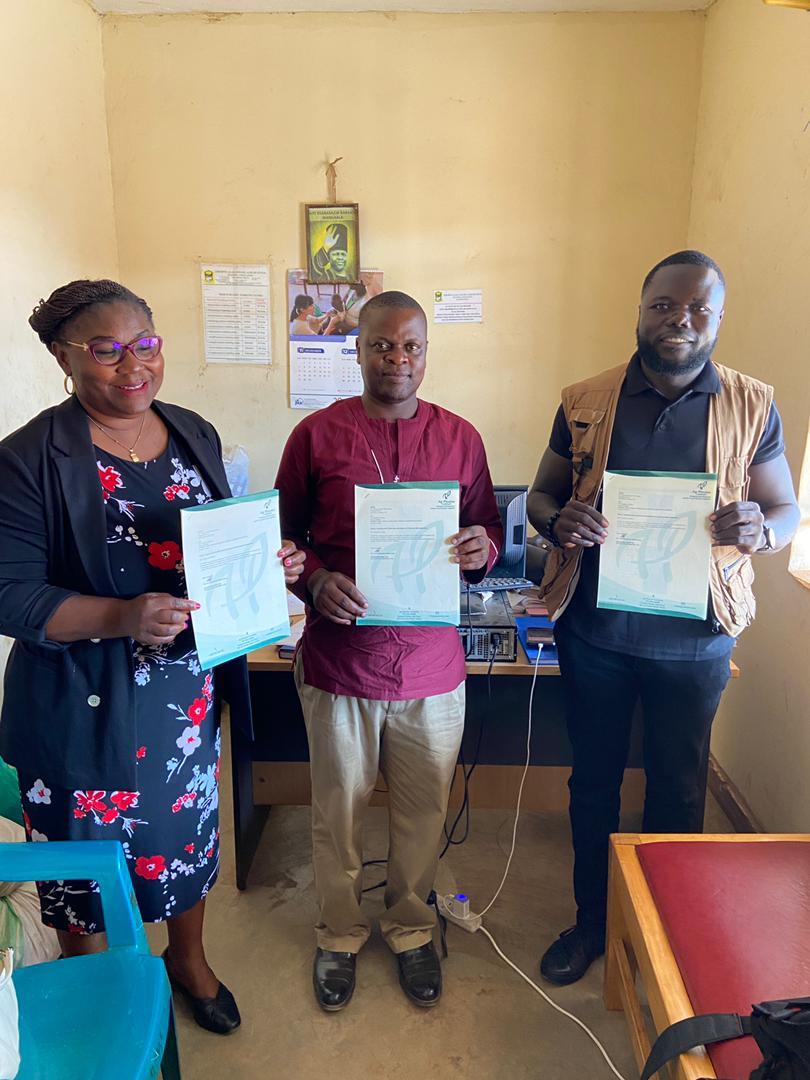 Latest news from our DMDP project in Uganda
The first Danish drying plant from BM Silo was commissioned on October 1, 2022. This is an important step in our DMDP project, which will improve the local harvest in Uganda with Danish innovative technology.
The handover has been somewhat delayed, not least because of a problem with an unstable power supply in the area. But now the plant is running satisfactorily.
In the photo, which was taken on the occasion of the handover, you can see from left to right:
AG-Plouto's director Mrs. Adenike Anyang, CEO of ZAABTA Cooperative Godfrey Mayambala, and A2i project coordinator Yango Azando.
The drying plant will be specially modified for Africa after thorough studies of the local conditions.