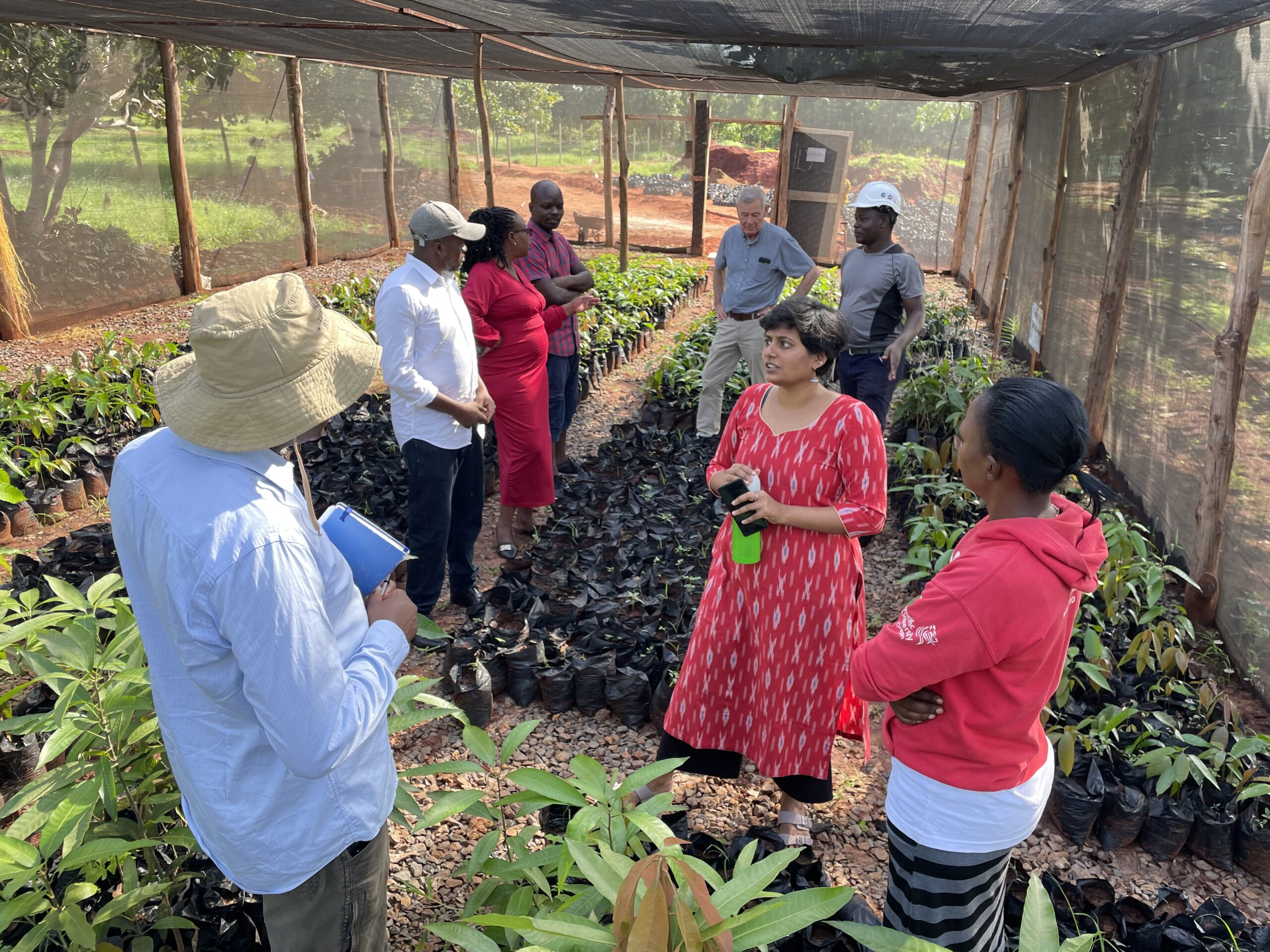 In June two workshops were held in Kilifi and Kwale Counties in Kenya for the official launching of our new project Inclusive CO2 Sequestration in the Kenyan Nut Industry, funded by the Danish Ministry of Foreign Affairs through the Danida Green Business Partnerships (DGBP). The event was organized with great success by our Kenyan commercial partner, Grow Fairly Ltd, who manages the whole value chain from cashew seedling cultivation through quality of production, crop harvesting, partner-supplier relationships with farmers, processing, and export to customers, together with our Kenyan NGO partner, Farm Africa.
40+ representatives from farmer organizations, county governments, NGO's, project partners as well as universities attended each workshop and were explained the project in detail. MASH Makes' associate Nabina Ganguly from India presented the 'Maharashtra Model', which is an ongoing ambitious CCS (Carbon Capture and Storage) project that aims to sequester carbon into arid and semi-arid soils in the state of Maharashtra in India. The key benefit of this model is to use agricultural waste, that would otherwise have no value, to create an attractive carbon negative product – biochar, and she explained the process and the possibilities based on several years of experience from biochar production being recycled to the local farmer communities.
"Everybody showed great interest for and commitment to the project" says program manager Thomas Augustinus from Access2innovation, who attended the workshops and was responsible for explaining the stakeholders about Responsible Business Conduct based on the UN Global Compact Guidelines, which is an essential part of all projects that Access2innovation are involved in.
After the successful stakeholder workshops, the next step will be for the partners to do a mapping of the total amount of agricultural waste within the nut and sugar industry in Kenya, and then to test biochar for soil improvement at different locations in the Kenyan coastal region, where most cashew nuts are being produced.
Background:
Two million for nut waste
Access2innovation has received a grant of DKK two million from the Danish Ministry of Foreign Affairs under the Danida Green Business Partnership for the "Inclusive CO2 Sequestration in the Kenyan Nut Industry project". It started on April 1st 2022 and will run for 18 months, and is a maturation project to prove the overall business case of value addition by processing agricultural waste through pyrolysis technology. If successful, the partners will apply for a full-scale project.
Carbon removal the MASH way
MASH Makes specializes in producing biochar exclusively from agricultural and agro-processing residues. Using a highly modular and containerized Pyrolysis machine, MASH Makes pyrolyzes crop residues to produce high-quality, EBC certified biochar with a low oxygen content and a high fixed carbon content.
Biomass normally resides at the bottom of the value chain. But this technology creates a pathway to carbon sequestration while transforming waste into a valuable resource. To maximize the impact, it is done with local partners to ensure the benefits of biochar production flow back into the local communities.
MASH Makes' equipment portfolio has been built upon one simple philosophy – easy to deploy and scale. This enables highly attractive business cases to be developed around a plethora of possible agricultural residues and other waste streams anywhere in the world – and soon in East Africa.