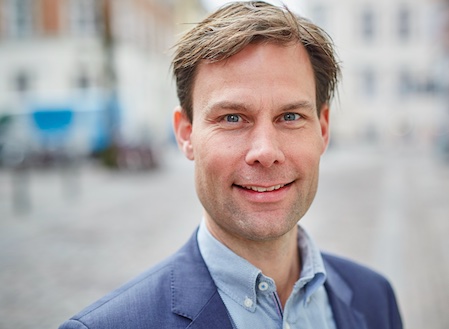 A warm welcome to our new CFO, Michael Sederberg Rottbøll!
Michael comes from the international consultancy Quercus Group dealing with Regional Economy Development, as CFO and responsible for the department of Food and Agrobusiness mainly in East- and West Africa since 2012. Michael Sederberg Rottbøll is educated as Agrarian Economist from Naesgaard Farm school. In addition, Michael is also a Program Manager with extensive experience from agro business and biofuel
He is-  among others –  certificated as a Prince 2 project manager and has a board education from Dania Erhverv as well. In this way he will be very competent to continue the development of Access2innovation: We are shortlisted for two new GDBP projects, participating in an EDH project with AllerAqua, plus we see that the HealthHub initiative is gaining traction, the GrainHub is well underway, we got new members coming in – and a number of new funding opportunities are identified.
"I'm looking forward being a part of such important organization as Access2innovation. This professional network has great importance to Danish exports of sustainable technologies to EastAfrican, where we see Danish solutions have a great local impact," says Michael Sederberg Rottbøll.
Privately Michael is married to Marianne, and they have together 3 daughters. He likes playing tennis,  hunting and hiking.
A huge thanks to our former CFO, Ole Stein
Our former CFO, Ole Stein, is heading for new job opportunities in the private sector after 10 years with Access2innovation managing projects, securing timely admin, and financial reporting as CFO. He has been hosting numerous successful delegation visits, and hands-on sparring with our members. It cannot be underestimated how his dedicated work has contributed to the development of Access2innovation and our network. Adding to this his ability to be a dynamic colleague always willing to step in and provide advice, and good ideas.
"Ole Stein has been pivotal in creating a daily warm and engaging work environment. Access2innovation thanks him for his huge work and contribution," says CEO Jacob Ravn.