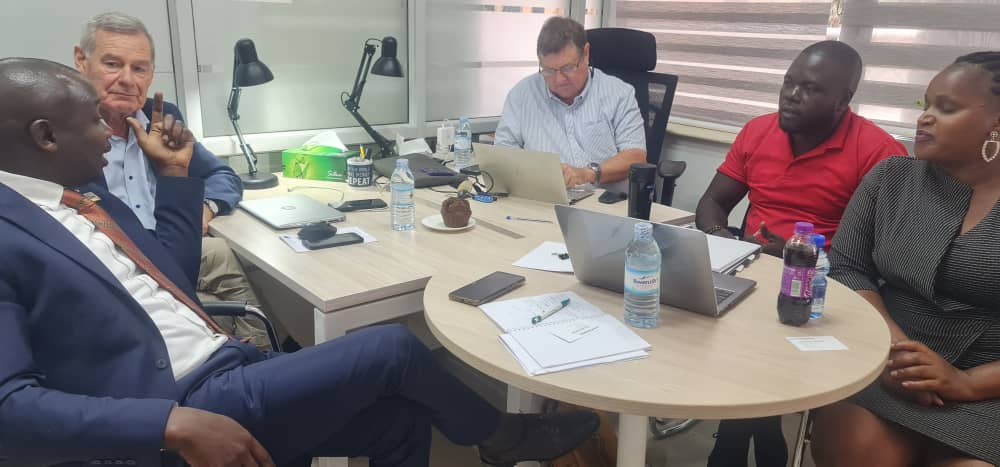 Great concentration at the Access2innovation office in Kampala. Here Henrik Anker-Ladefoged, program manager A2i,  Yango Azando, project coordinator, A2i and our representative in Uganda, John Magnay meet representatives from WECRUMA. This organization represents more than 800 private mill owners.
Access2innovatin collaborates with WECRUMA about cooperatives that would like to buy equipment from Denmark in connection with our DMDP project.
WECRUMA is a trade umbrella representing, promoting and advancing the collective interests of the Ugandan milling industry. The association is the sole representative body of Millers' in Uganda. It contributes significantly towards promoting the country's national objectives of food security, hunger alleviation and poverty eradication. Currently WECRUMA brings together over 800 small and medium grain value chain actors in Uganda with 80% being maize millers.