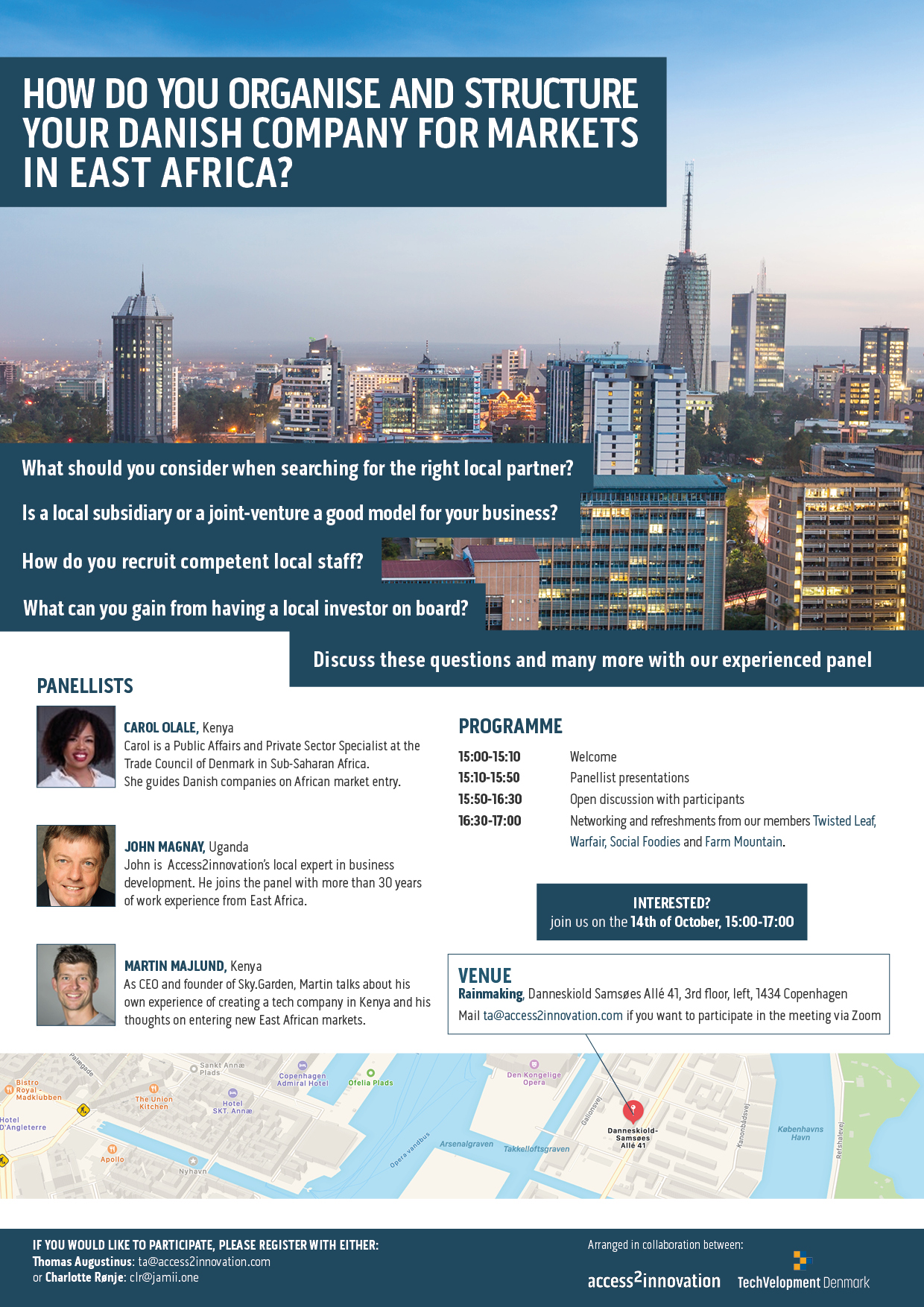 How do you organize and structure your Danish company for markets in East Africa?
What should you consider when searching for the right local partner?
Is a local subsidiary or a joint-venture a good model for your business?
How do you recruit competent local staff?
What can you gain from having a local investor on board?
These are just some of the questions, that we will discuss with our experienced panel of experts.
Panelists:
Carol Olale, Kenya
Carol is a Public Affairs and Private Sector Specialist at the Trade Council of Denmark in Sub-Saharan Africa guiding Danish companies on African market entry.
 John Magnay, Uganda
John is  Access2innovation's expert in business development in East Africa. He has more than 30 years of local work experience.
Martin Majlund, Kenya
As CEO and founder of Sky.Garden, Martin talks about his own experience of creating a tech company in Kenya and his thoughts on entering new East African markets.
Location: Rainmaking,  Danneskiold Samsøes Allé 41, 3rd  floor, left, 1434 Copenhagen – or via Zoom (code: 123).
Registration: Write to Thomas Augustinus ta@access2innovation.com or Charlotte Rønje: clr@jamii.one
Join us on the 14th of October, 15:00-17:00
Arranged in collaboration between Access2innovation and TechVelopment-Denmark