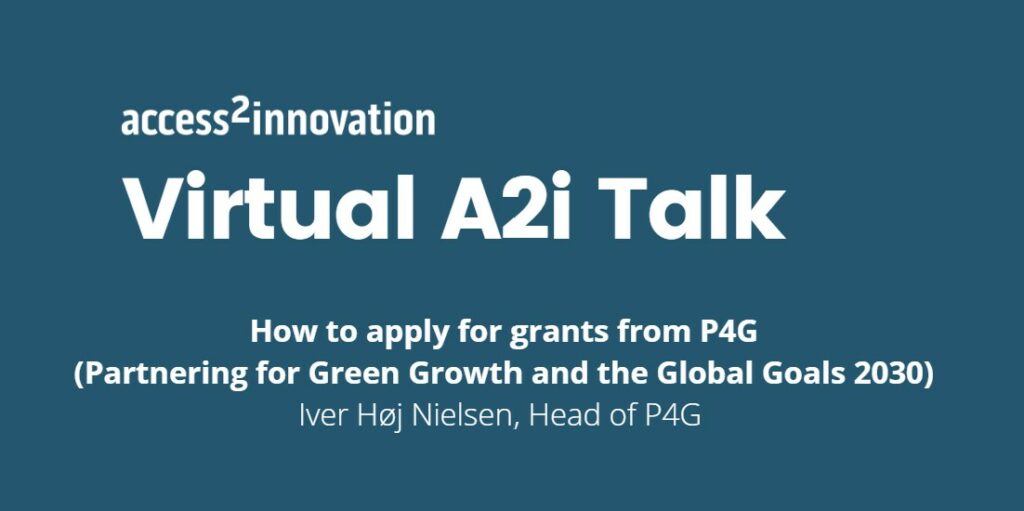 It is now time to apply for grants from Partnering for Green Growth and the Global Goals 2030 – or in short P4G. P4G is supporting sustainable partnerships in developing countries such as South Africa, Kenya and Ethiopia with aiming at preparing early-stage climate entrepreneurs to become investment ready. P4G was established in 2018 with Denmark as the leading founder and has since supported 75 partnerships. The focus areas are energy, water and food and the program supports partnerships with existing locally established civil society organization and companies. The business models must have a potential to attract external investors within a short timeframe.
In this A2I Talk, Iver Høj Nielsen, Head of P4G Activities at State of Green, the national Danish P4G Platform, will talk about the P4G program, the partnership approach and how Danish knowhow and technology can help the green growth ambitions in the African partner countries. And not least about the ongoing 2023 Call for Partnerships which will be open from 17 July until 8 September.
This A2i Talk happens Friday August 11, 9.30-10.15 AM CEST.
Please register here: